Tips on Thailand
When to go, where to go, how to get there
Travel Advisory
Up close and personal with an archeological dig--is that your idea of romance and adventure like in all the stories? Read how to do it at this blog post
Wherever you journey you will get the most from the experience by enjoying the local food and drink. Everything tastes better when you are happy and relaxed. Read more at Taste the Place, Greek Island Wine
Also we have a villa to rent in Aliki, Paros that includes olive oil and vegetables grown on the premises. Greek island villas
Featured Advertisers
Remote Workers in Demand -- Find Your Niche
Audible Audiobooks Special Offers From 99p
Try Amazon Prime 30-Day Free Trial
Thailand
Thanks to its beautiful coastline, much-exported cuisine and famous wildlife and over 48 national parks, Thailand has become an extremely popular holiday destination with travelers in the UK.

For holiday makers willing to put in more plane time – and especially for backpackers and students on gap years who are excited to explore Asia and often use Thailand as a base (and party stop) – the prices of flights to Thailand are also relatively low thanks to a higher demand.

But if you are considering a visit to this beautiful corner of South East Asia, what are the need-to-know tips? What info can you not do without? What places are the best to visit? What travel advice might there be?

First things first, consider what season you travel. Thailand is always very hot – think over 30 degrees Celsius – however there are levels of heat within the year. It also has a wet season and a dry season.

Wet season, usually from May to October time, is pretty wet. Expect floods and rainfall for most of the day, especially around the capital Bangkok. You may remember the extremely damaging flooding that Thailand suffered in late autumn 2011: be cautious and of course, safe and respectful.

This information on visiting the country really helped us out in considering the climate and best time to go to Thailand – it also includes great tips on when is off season. If you're looking for slightly cheaper deals, April and May are worth a shout, just before the rains kick in.

And what about where to go? Well, once again, use your knowledge about timing as well as your dreams and ideas of exploring the country. The islands to the south like Ko Phangan will get busy during peak travel times – or rather, they'll feel incredibly British, so think carefully about what sort of atmosphere you want on your holiday.

We can highly recommend visiting the country's national parks – Khao Yai in the north east, about two or three hours' drive from Bangkok, is the oldest in Thailand and encompasses incredible lakes and waterfalls alongside rainforest, thousands of plant species, plus elephants and Asiatic tigers. You can camp in the forest for 30 Baht per person.

Medical Tourism
We have heard nothing but good about the quality and value of medical care in Thailand. Due to the high cost of medical insurance for expatriates knowing about this alternative can be a good back-up plan for non-emergency procedures. More on this subject on our old Expat page.
You can make a $25 loan to Asia's working poor: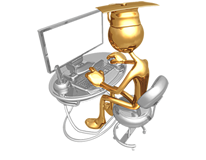 Our experience will enhance your experience!