Contents
This Travel Shepherd web site is an "umbrella" or introductory site to the world of working and living in countries not your own and consequently a comprehensive guide to long term travel especially the lifestyle of expats and global nomads.
Travel Advisory
Up close and personal with an archeological dig--is that your idea of romance and adventure like in all the stories? Read how to do it at this blog post
Wherever you journey you will get the most from the experience by enjoying the local food and drink. Everything tastes better when you are happy and relaxed. Read more at Taste the Place, Greek Island Wine
Also we have a villa to rent in Aliki, Paros that includes olive oil and vegetables grown on the premises. Greek island villas
Featured Advertisers
Remote Workers in Demand -- Find Your Niche
Audible Audiobooks Special Offers From 99p
Try Amazon Prime 30-Day Free Trial
Search our Site
Welcome to our sitemap and search web page. Use the search box below to find a specific word, term or phrase, or just browse through the list of local city and visitor guides that make up our personal travel guide series!
Main Menu
Miscellaneous Articles & Subjects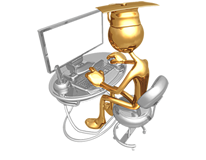 Our experience will enhance your experience!