Please do contact us
Although it is not always easy due to our peripatetic lifestyle!
Travel Advisory
Up close and personal with an archeological dig--is that your idea of romance and adventure like in all the stories? Read how to do it at this blog post
Wherever you journey you will get the most from the experience by enjoying the local food and drink. Everything tastes better when you are happy and relaxed. Read more at Taste the Place, Greek Island Wine
Also we have a villa to rent in Aliki, Paros that includes olive oil and vegetables grown on the premises. Greek island villas
Featured Advertisers
Everything You Need to Start Your Internet Business:
Launch Your Inner Entrepreneur

Marriage and Relationships: Keys to Success
Telephone:
The same goes for telephoning us. We usually get a local mobile (cell) number for each country that we are in for more than a couple weeks.
Please email for our current number.
Our land line in Ireland is +353-65-6891683
With prior arrangement we can send and receive faxes.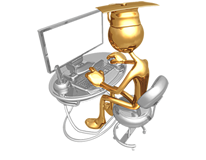 Our experience will enhance your experience!